I was out of town the other day walking along a small river, when suddenly I saw something I've never seen before. Thank goodness I had my cellphone camera.
It was a flock of geese bringing the kids out for a swim on the river!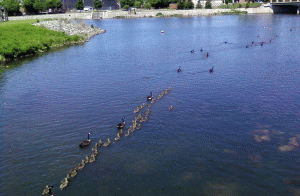 It was such an interesting site.   I followed them as I walked along.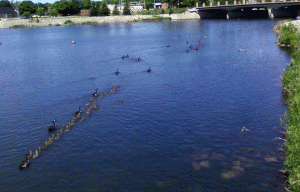 The goslings certainly enjoyed the swim. And the adult geese certainly kept a watchful eye.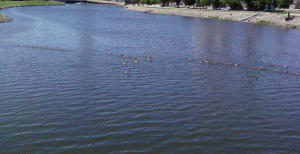 Finally the geese brought the little ones to shore. I watched from a small bridge to see where they would go.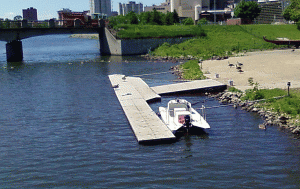 They were coming into the park!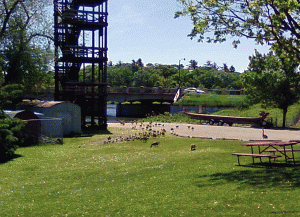 Yep, marching along like pros…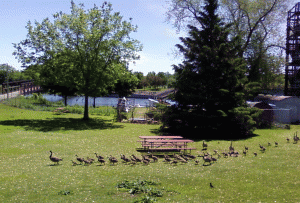 They mingled with all the other geese that were there.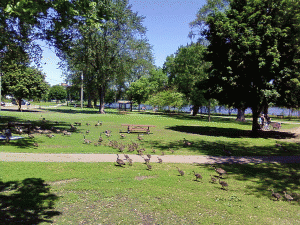 And generally had a great time hanging out at the park. It was a great sight to see.