More on the Year for Priests: Some events. A beautiful Icon, seen here.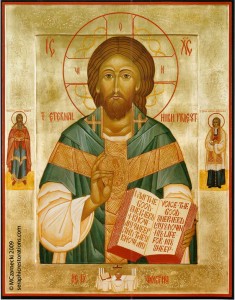 It's going to be interesting to see what this will do for Priests. Will it renew the hearts of those who have struggled, or who want to leave so badly?
Will it soften the hearts of the cold blooded ladder climbers who ingratiate themselves to the hierarchy?
When entered into sincerely, no matter how we feel or what our experience of it is, prayer will transform us for the better. So… one would only hope to enter into the Year for Priests with a sincere, humble, and prayerful heart.