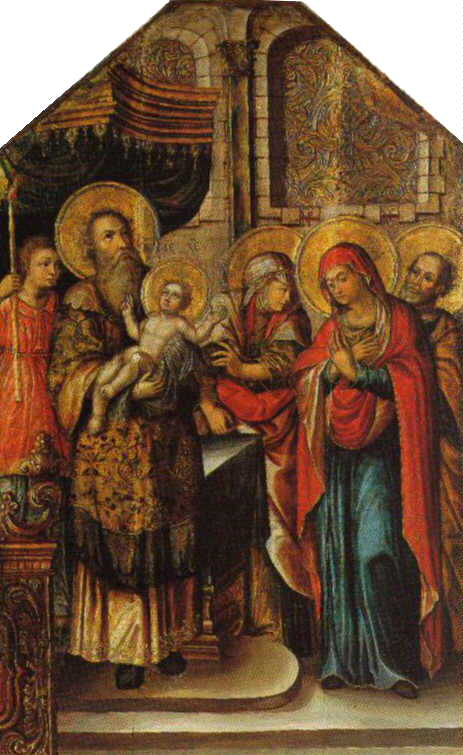 The Feast of Candlemas, a perfect time for perusing through old icons. Of all places, an online guide to Belarus, which details the Belarus school of Iconography, has this wonderful icon on it's site.
"An art critic M.M. Shchekacihinm wrote in 1926 about tis icon: " It is outstanding in compositional freedom and realism, especially in facial expressions. The ornamental motiff on St. Simon clothes is very interesting".

"Composition in the icon is based on the New Testament story [Luke 1; 22-39]. According to it on the 40-th day after birth of Christ Joseph and Mary took their child to Jerusalem Cathedral to baptise and made a religious offering – two pigeons. 360 y.o. St. Simon met them in the Cathedral. There was also St. Hannah the prophet, daughter of Fanuli, who had lived at the Cathedral for 84 years. The typical composition of icons, depictinmg the Candlemas Day is as following: Mary is on the right, giving child to Simon, Joseph is behind her. Joseph brings two pigeons. Simon God-acceptor and Hannah-the Prophet are shown on the left.