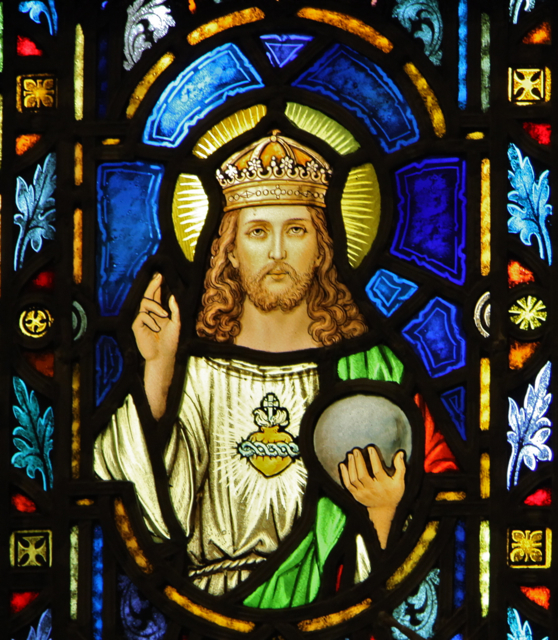 I dropped by the Seelos Center this afternoon, for a visit.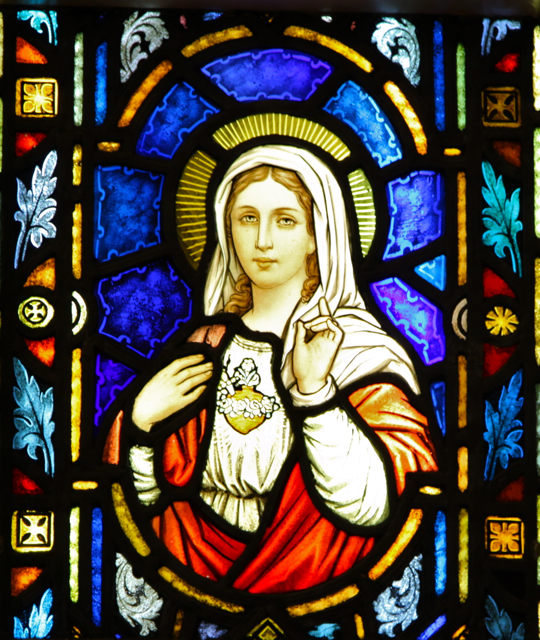 The windows there are very beautiful.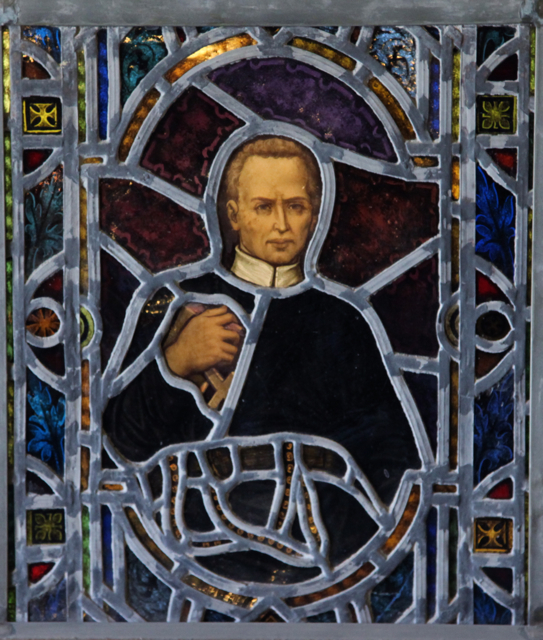 (I think this is actually the back of the small window near the Reliquary which hold the remains of Blessed Seelos.)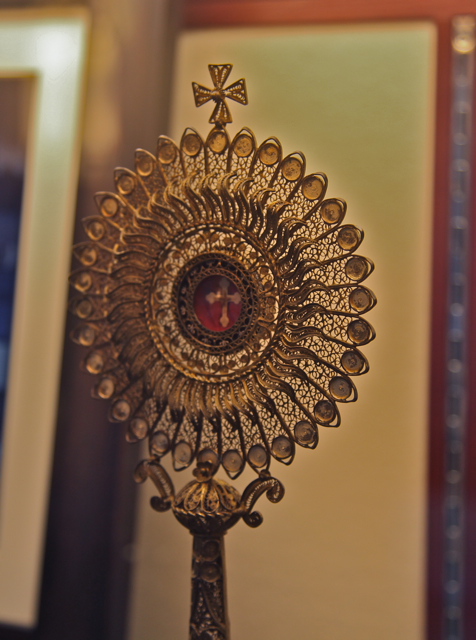 There's an great room filled with memorabilia, but which also has these beautiful reliquaries. Here is one of the True Cross.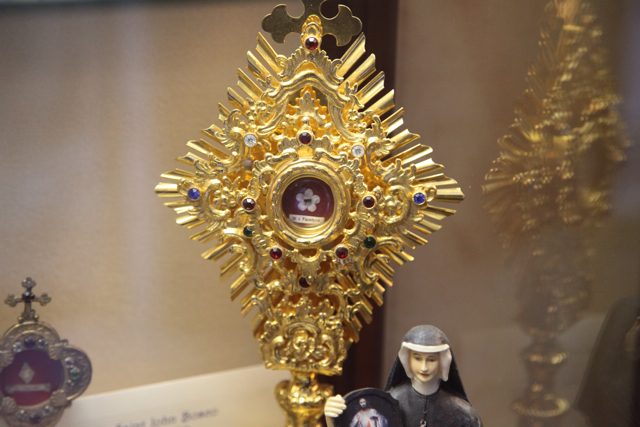 St. Faustina…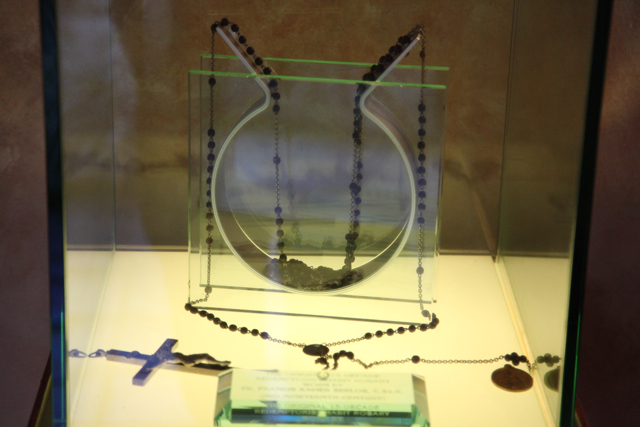 The 150 Decade Rosary Fr. Seelos used to wear and to pray…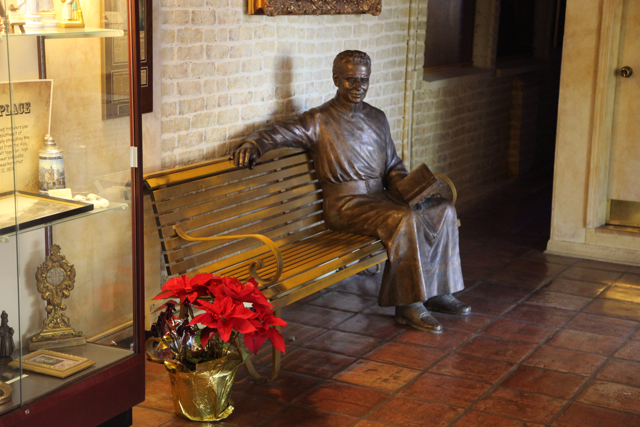 And why, here he is himself!
I had always thought he was very small in stature, though today they were telling me that he was actually 6 feet tall. (Must be the German blood!)
Blessed Seelos, pray for us.