I've been helping out from time to time by playing the organ at a Church downtown when I'm able and when they're in need.
Buried amidst the windows in the loft, as is the case in most Church lofts, are windows that no one ever sees, but which tell some type of story which begs for more answers.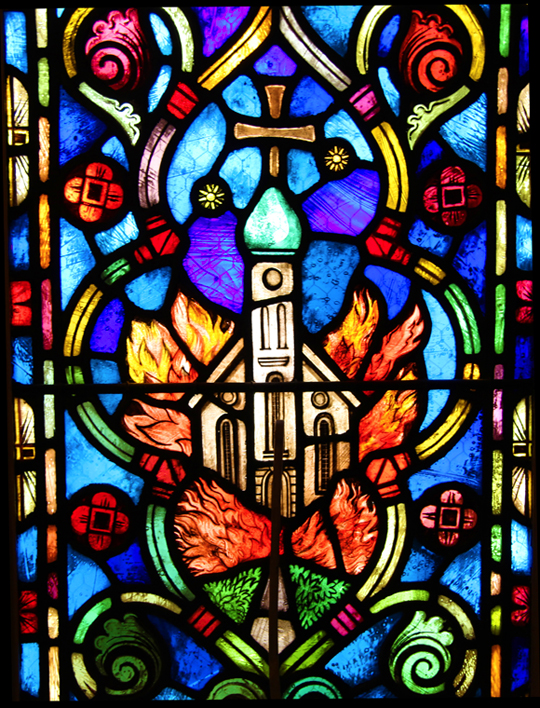 Like this window, picturing a Church engulfed in flames.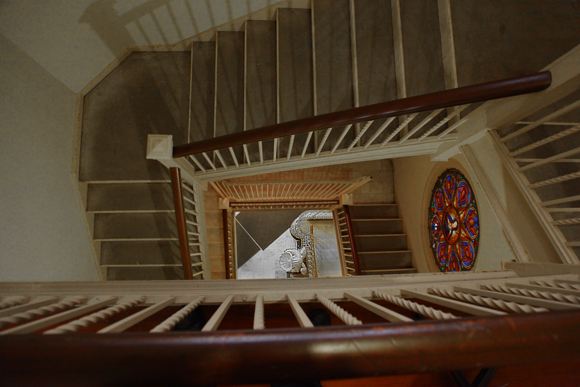 It's not the kind of window you really want to put on the fourth floor, when this is the only way down.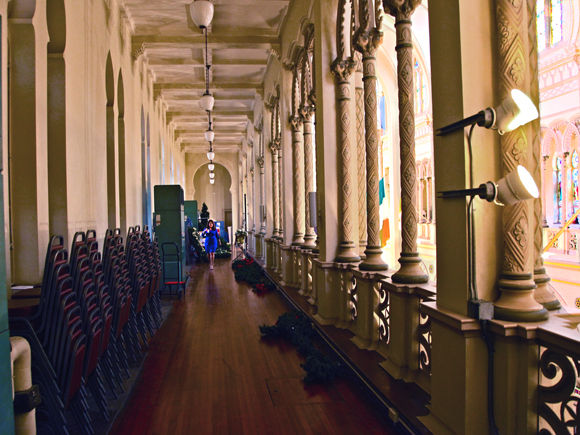 Of course there are also the lengthy galleries, which occasion much walking to and fro between sets of stairs. That's the cantor way over there, who's walking upstairs to talk over music before I walk down stairs to discuss improvements to my cardio vascular health.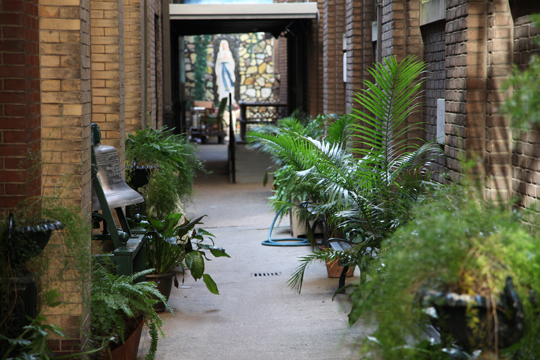 It's a beautiful place, with small gardens here and there.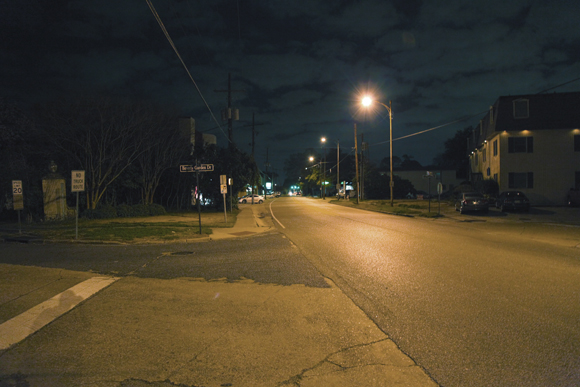 Later that night, this is hardly a great picture. But my shadow in the left, it's looking like a tall version of Jabba the Hut with a camera. That also occasions discussions of my cardio-vascular health.
Monday ~~~ an awesome day for reflection to begin the week.