There's a garden here at the Rectory which needs a bit of work.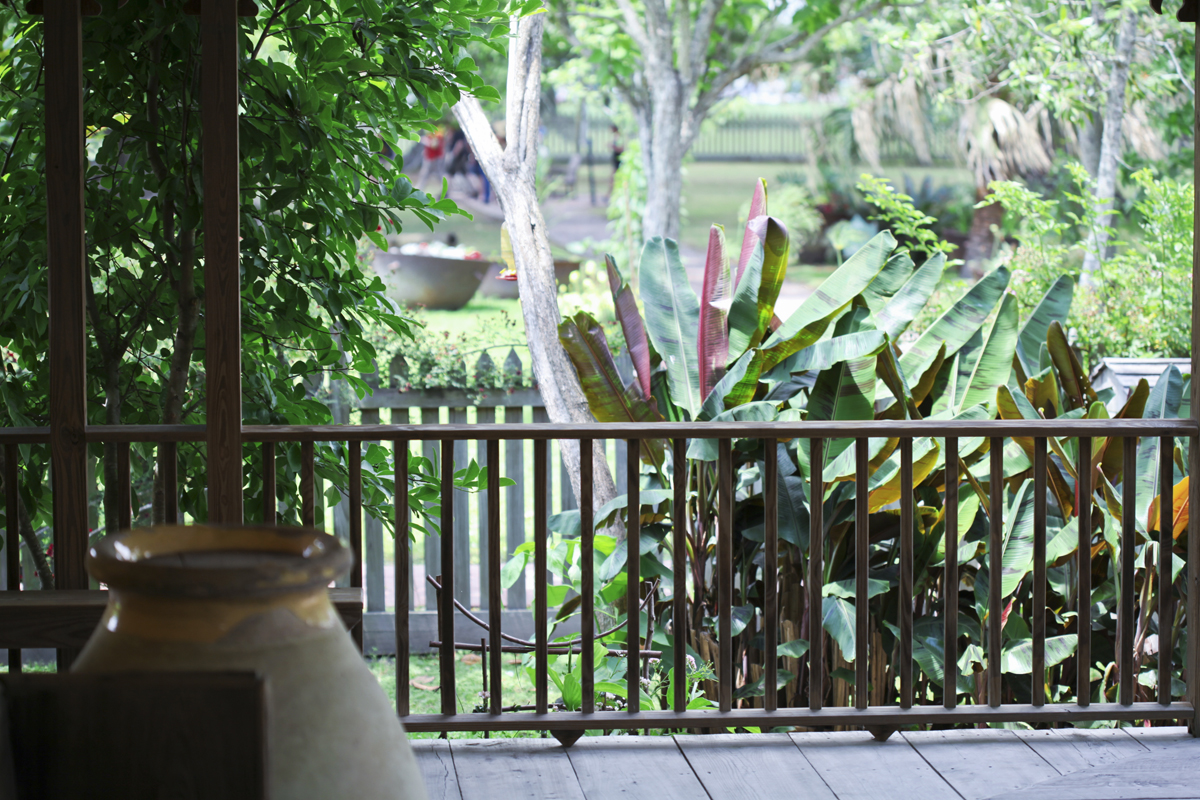 But before we get to that, gaze upon this for a moment or two.
This is a view over at Laura Plantation, which is always good for inspiration on any front. Isn't that a great porch? And it's just the gift shoppe.
Say a quick prayer will you?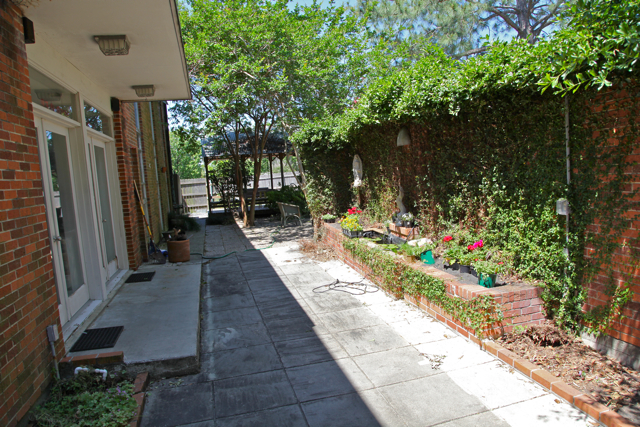 This is the garden which… needs a lot of work. I'm wondering how to swing a wooden wrap around porch.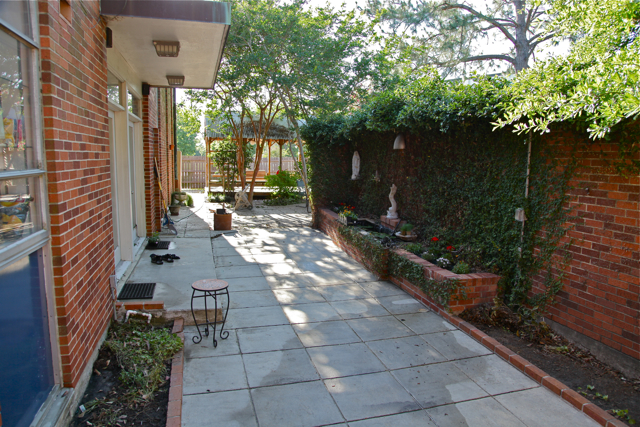 A major thing I did was to pressure wash the entire area. Talk about a big help! (It took forever to pressure wash this, and my hands were stuck into claw shapes the next day at Masses, from holding the pressure nozzle valve for so long.)
Before that, the first thing I had done was to the right, where there is a cement pond (it's very not like the Beverly Hillbilly's cement pond.)
It was initially covered completely in ivy, which was cut away to a large degree. At first I thought it looked good to cut the ivy only up to the top. But it's getting a new haircut tomorrow.
I didn't even know there was a light fixture, or a small fountain, or a statue of Our Lady of Guadalupe, because it was so desperately overgrown. The pond had been covered with a screen to keep the leaves out, but within there are two water lilies still going strong.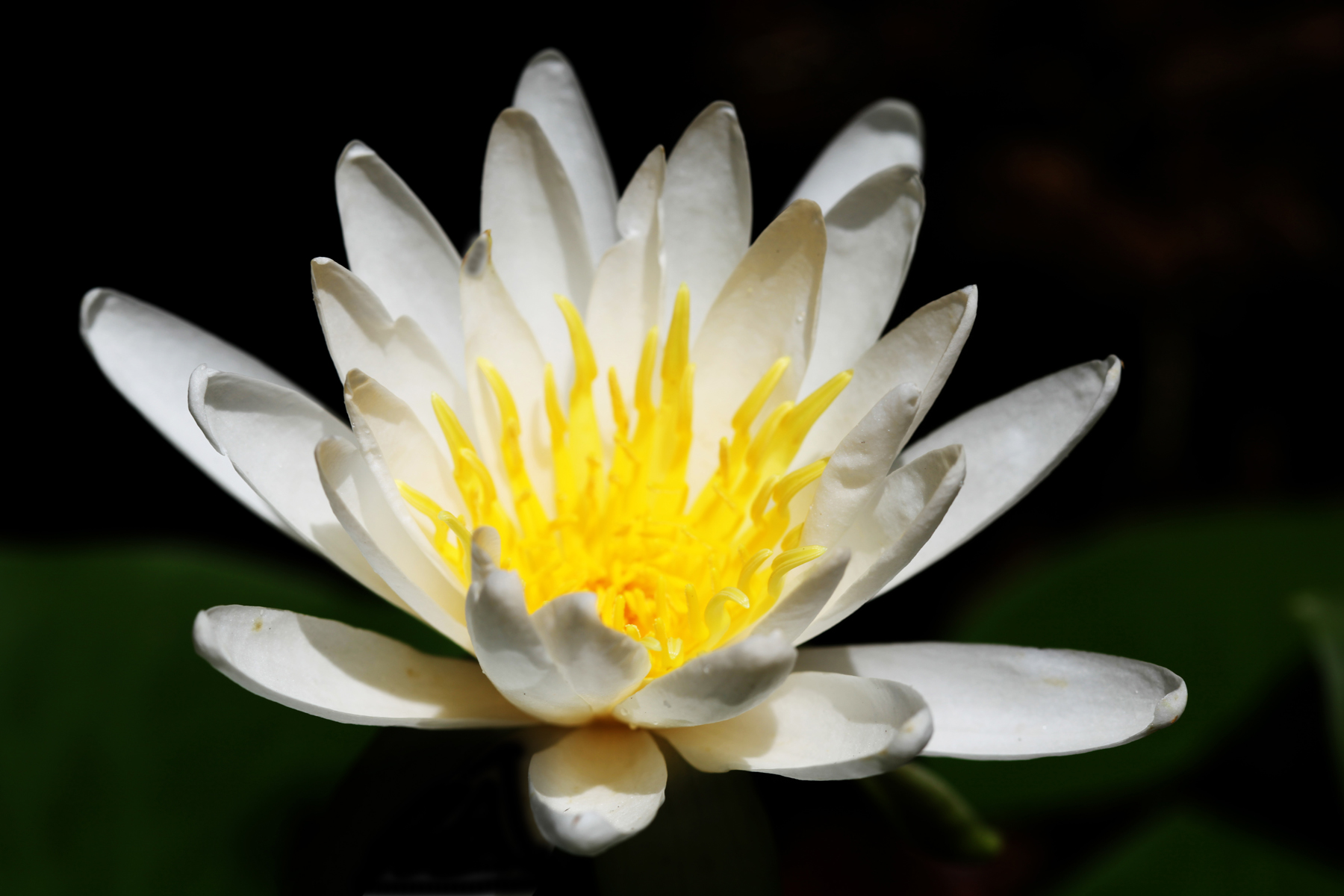 Lots of possibilities, and lots of talk about roses. So, we're getting some new roses going. White climbers for a small Mary garden which we'll be getting to in the not too distant future.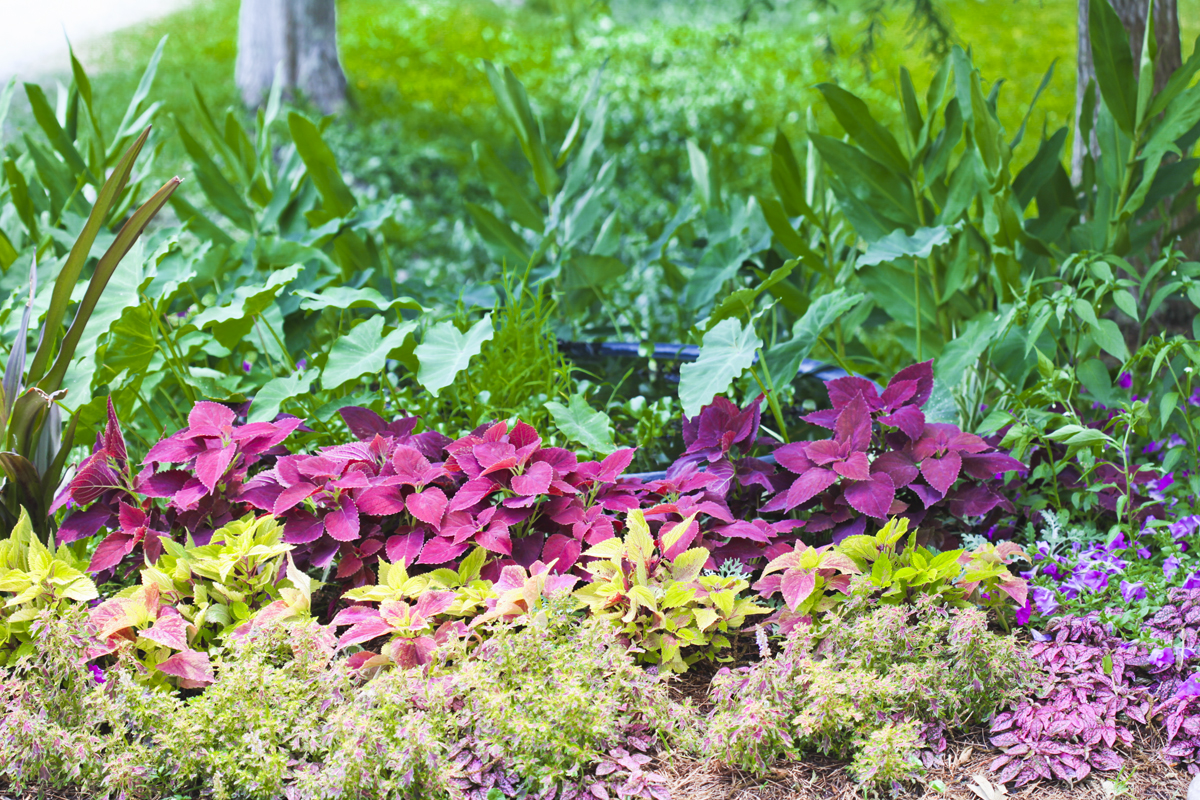 And in the shady areas (there's a surprising amount of sunlight,) I like this from Laura; ginger, taro, and coleus… The sugar kettle thrown in there is nice, but minus that and the taro I think we'll still be fine.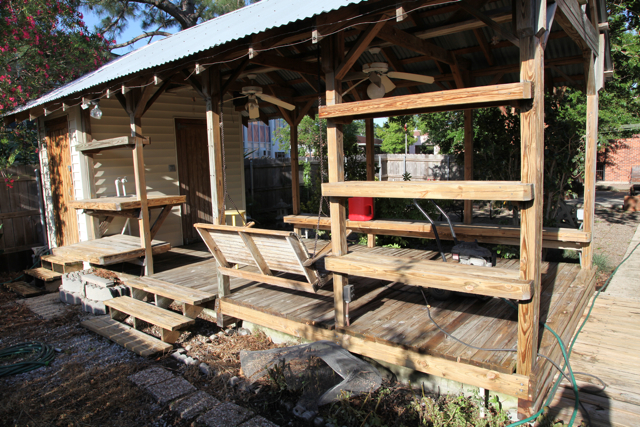 This is rife with possibilities, I hear it was once covered in orchids. It was recently covered in mildew and dust, but now it's covered in prayer, and perfectly clean.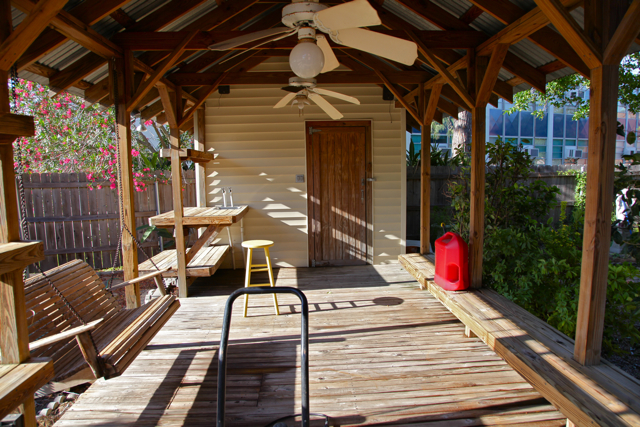 The fans are being replaced; an aging Katrina casualty that has had to wait. Along with everything in the shed, there was no time in the months and years afterwards as it fell into neglect and everything else was dealt with.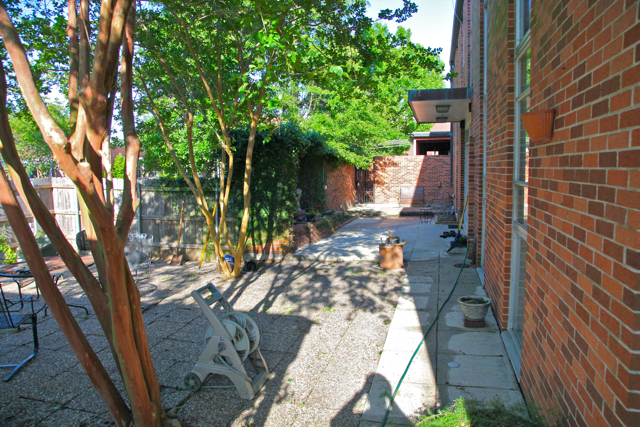 We won't be making any structural changes, and there are a few challenges ahead with it…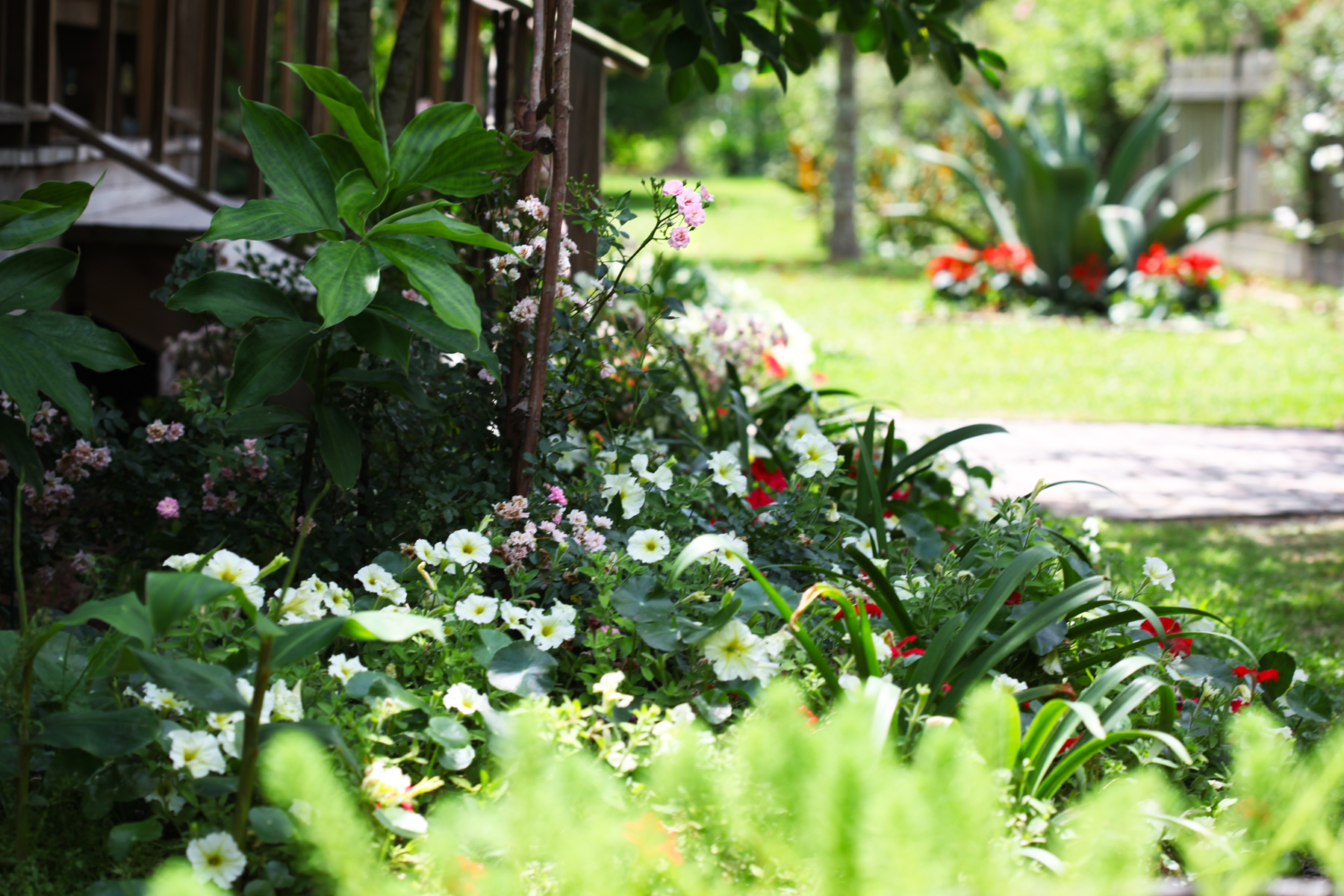 But it's all good. And it'll get there… eventually.