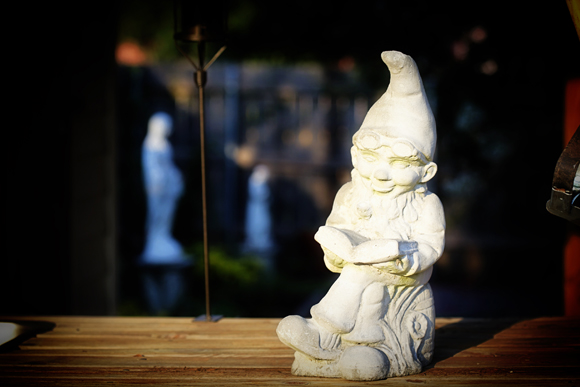 In between Masses today I could be found roaming the gardens looking with a furrowed brow at the ivies growing on fences, weeds taking over rose beds, and the plethora of rocks in the side garden. Utterly beset, I decided to take a picture of this small statue. It used to bother me since it was the center of attention in the main garden (which needs much, much work…) But now, there's a statue of Mary in the center, and this guy's off to the side in the cabana area.
Sheesh, spot the euphemisms in that paragraph.
You can see Mary in the background, but thanks to editing software you cannot see the ivies and other fence blight detracting from recent plantings.
Hopefully, I won't be seeing it soon either. Spectracide and Trellises… come to papa.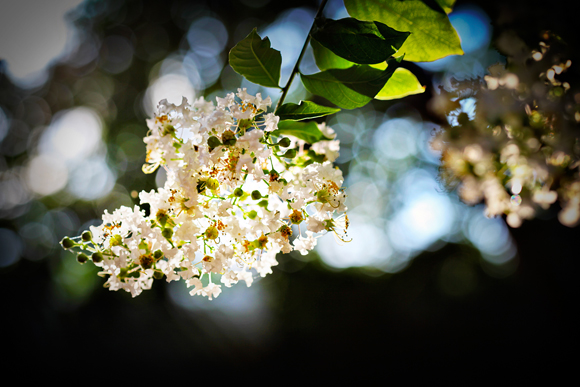 Crepe myrtles are good trees, though the constant floating down of their tiny flowers forms drifts all over the patio on a daily basis in heaps and mounds. Still, the trees do provide some nice shade and a degree of privacy. I use a leaf blower to clean the soft carpet of flowers — the deep, deep, soft carpet of flowers, which collects all over the back area each day.
Well, I usually do it every other day. Sometimes every third day. At least once a week. It's hot outside you know.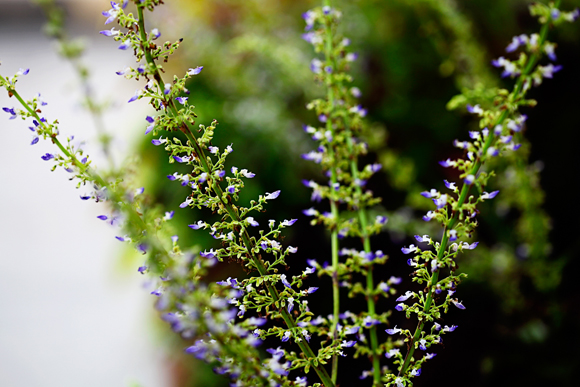 Then we have the flowering coleus. I haven't grown coleus in awhile so I really am not sure wether to deadhead it or just let it be. Any ideas? Sounds like a quick google is in order.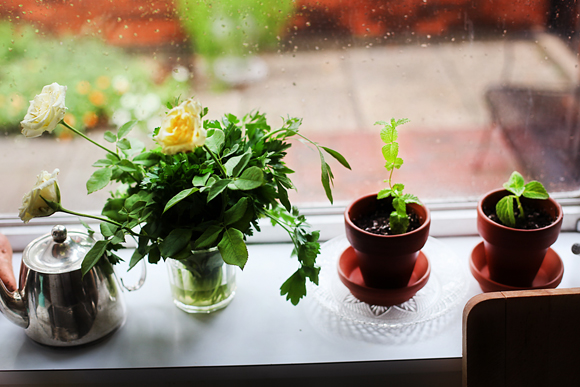 After I watered everything thoroughly this morning since it was dry as could be with not a cloud in sight, we had a torrential downpour in the afternoon. But I had clipped some roses, and stuck them in with this parsley-in-a-glass. Parsley keeps longer with its roots in water, and it was a handy receptacle for the roses, since I had not cut a long stem. I also had been starting some mint and some coleus, which I had just placed in small glasses of water. Both stems sprouted roots fairly quickly (especially the coleus!), and I have them now in small pots so the roots can take in a well structured form for planting.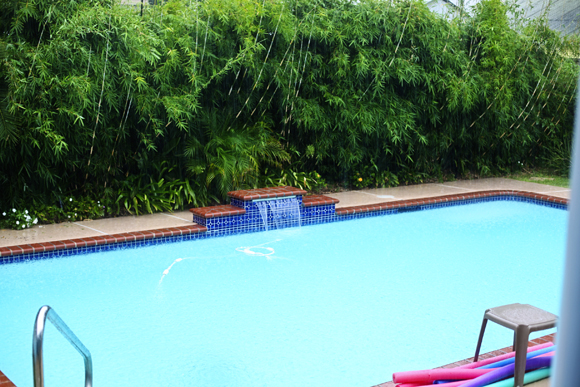 I made a brief visit to an oasis of a pool deep within the bamboo forests of Old Metairie. But you know how torrential downpours can be with lightening strikes and thunderclaps. This is about as close to the pool as I got today. It's about as close as I usually get. But, that's a long story for another time.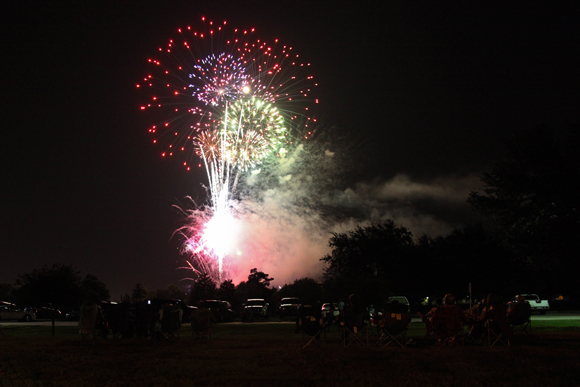 And tonight… fireworks!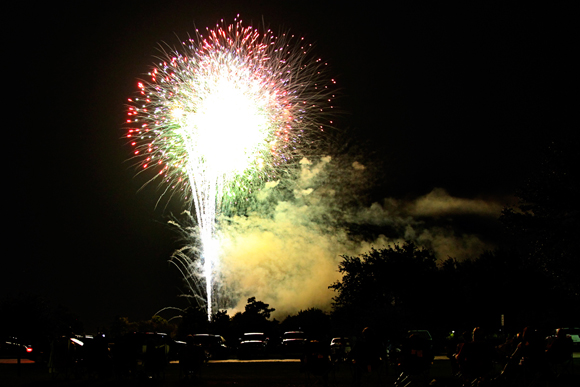 I'll probably revisit this in the next few days. It was fun taking pictures of them, since I've never done it before.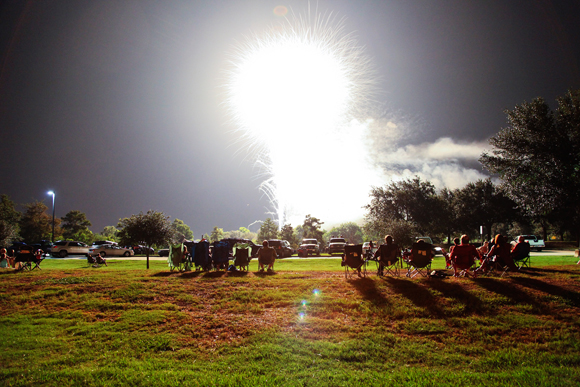 Which is evidenced here in this completely blown-out photo. I wonder how you prepare for the finale of a fireworks show when everything is bright as daylight, after your camera has been using wide open apertures and high iso's.
Hmmm…. Something new to study. This could be fun…