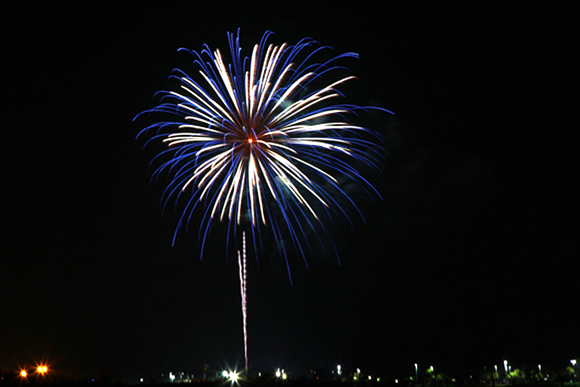 There's nothing more American than watching fireworks on the Fourth of July. And there's nothing more inane than me heading out with my camera trying to photograph them.
But we're making progress here.
Obviously there's a ways to go! But, a lesson learned: scout your location with more than a minute to go before the show. Electrical wires in the middle of the photos aren't quite an artistic advantage.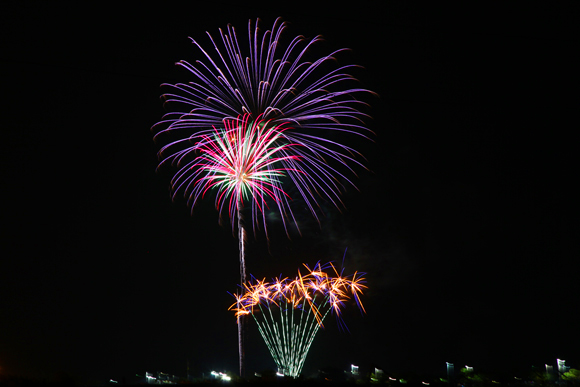 Aside from that faux pas, I shot on complete manual, with a tripod. I ended up opening the f-stop all the way to 22 at times, then dialing it back down and playing with the ISO a bit for some of the brighter shots.
Also, I increased the contrast in several because I liked the brighter effect. But… that does kind of blow out some of the highlights.
However, I'm not trying to win a prize here, so… might as well have fun with it.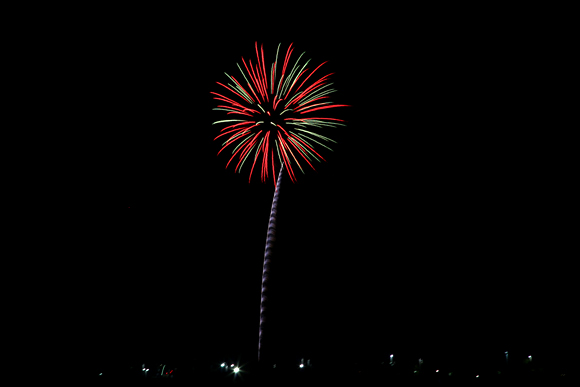 It's not like we have fireworks shows every day.
And I have to confess, I've never really shot on full manual before. Here I did, and varied the shutter speed from 1 second to 5 seconds. It's not that horrible for a complete rank amateur who knows absolutely nothing about photography, though there are obviously some things I have to work on.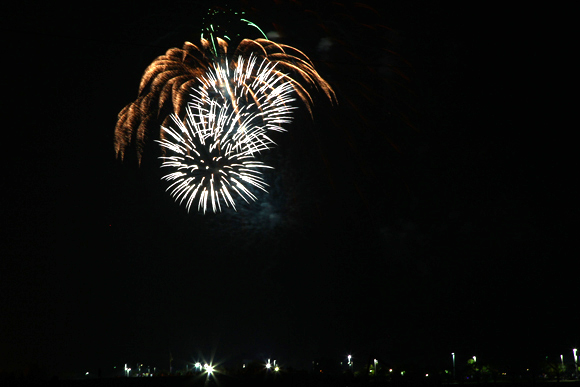 But, the Fourth of July is a special day hereabouts, and fireworks are the order of the day all around.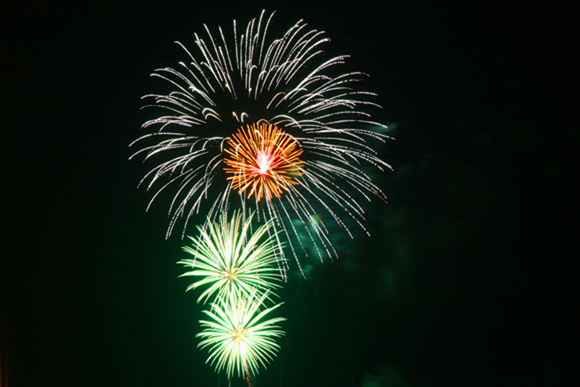 We grew up with huge stashes of fireworks we'd set off on the front lawn, before they were illegal in the city.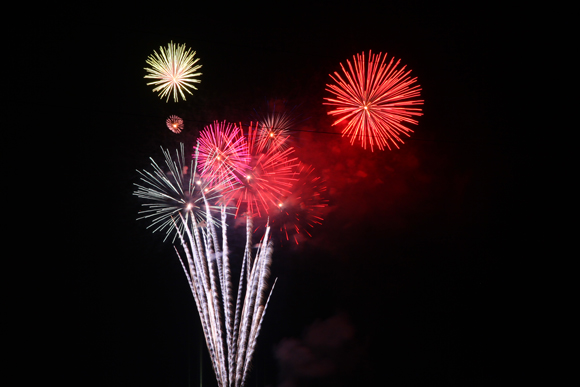 After that, everyone else had them. Hahah, heheheh.
I almost really like this shot, if it weren't for the wires.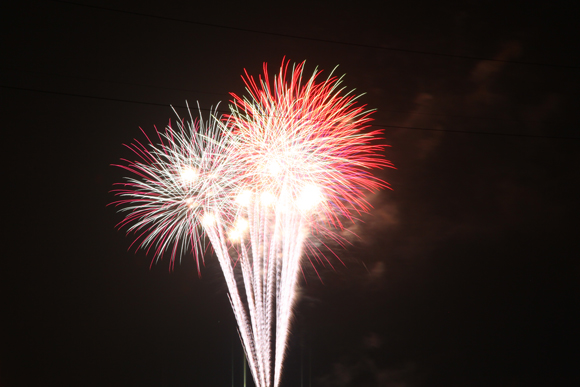 Blowout!
Here is a shot just as the strobes started to go off and light the place up like… like… like daylight, for lack of a better analogy. I played with the aperture a bit, and the ISO setting. I think.
I remember after I had been playing music for decades, and people would tell me they were starting out with piano lessons. I encourage everyone to go for it, and recall the hours and hours and hours of practice that go into technique and artistry. Compared to my time behind keyboards (well, even without that), I'm a complete noob with a camera.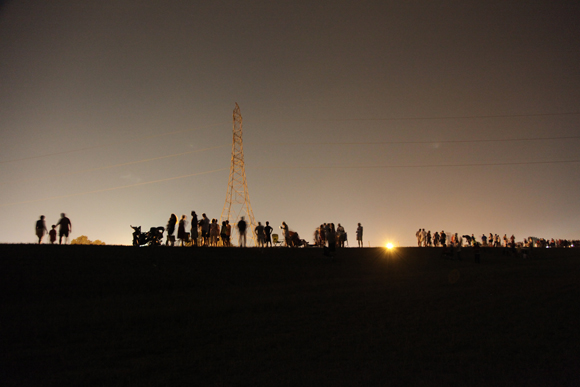 Here are the offending wires. I left for the show at 8:40, and found a spot on the levee a bit farther away than is good for these shots. Especially since it was behind the wires. I got set up right as the show started.
But all in all, a good exercise. I'd post the other hundred shots, but I'd rather go pray night prayer. I pray that the holiday was enjoyed by all.