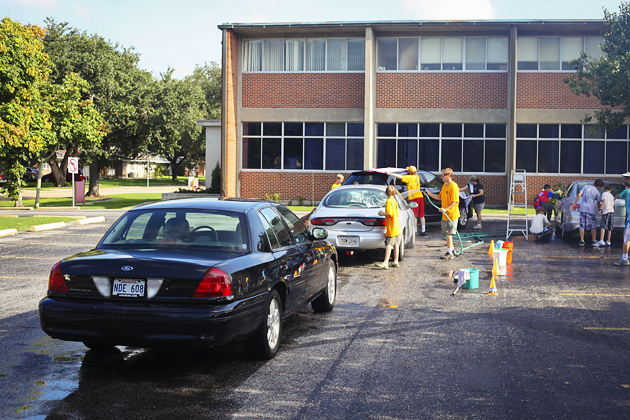 Today, on the Feast of Our Lady of Mount Carmel, our Boy Scout Troop held a carwash.
It was great, seeing as the sun peeked out all morning, the rain disappeared and a long line of pre-sold ticket holders showed up for services rendered. (Beats the automatic wash at the Chevron, any day.)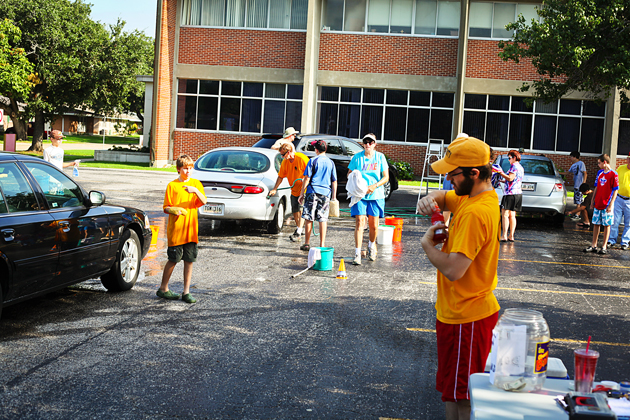 This was also a chance to sort out a slew of hoses in the Rectory Garden, which had been dormant since Katrina. They all are headed to the dumpster after today's work force declared them unsuitable for use. I readily agreed.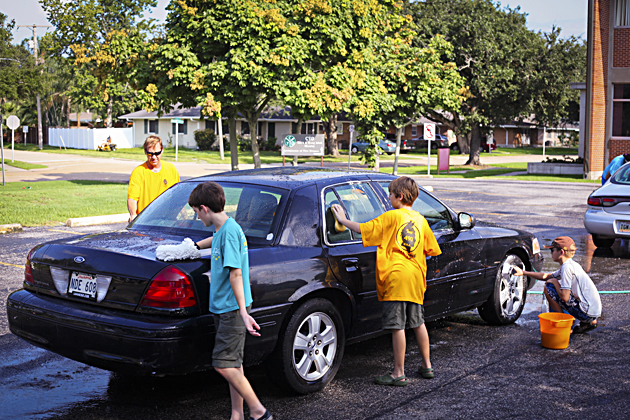 Here's La Couronne, my beloved Crown Victoria getting her weekly bath. She's lookin' good!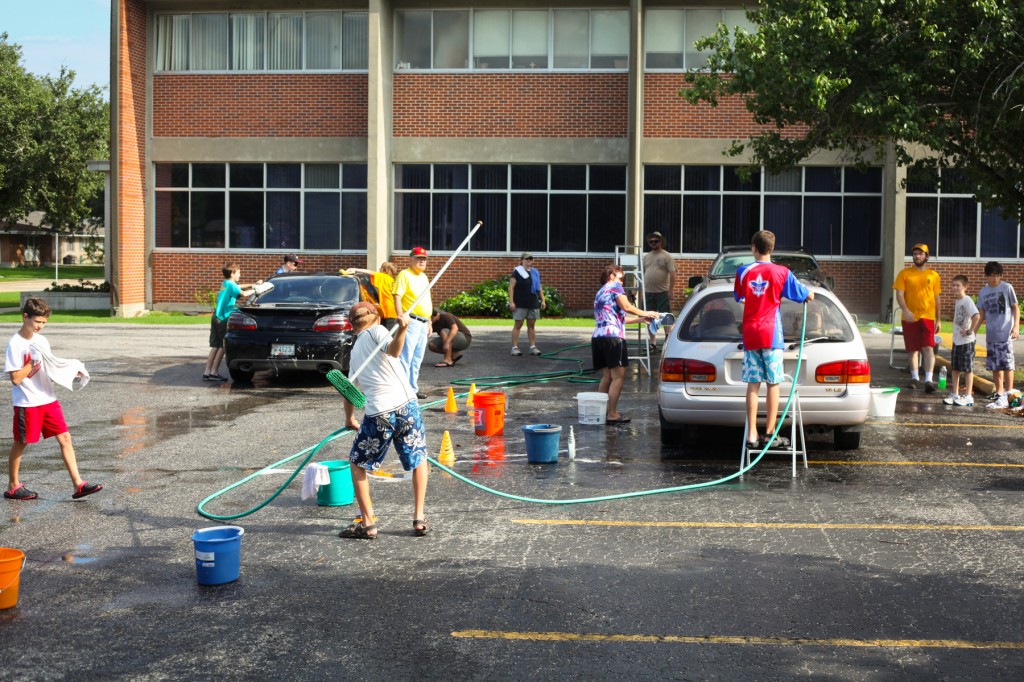 And this went on until 1PM, whereupon as if on cue the skies opened and the heavens burst forth, drenching our area with a downpour that cleansed the earth anew. First time since yesterday.
After the 4:00 Vigil Mass it rained again. It's been a beautiful week for rain.
Looking forward to the Jazz Brunch tomorrow after the 11AM Mass. Should be an amazing time. Ciao.