Yesterday while discerning the will of the Lord I drove over to Bayou Segnette Sate Park for some photo ops.
It's crawling with gators, but yesterday evening they basically just looked like logs in the muck and were not that interesting to photograph. Unless they started splashing and moving very quickly, in which case the last thing I was interested in was taking their picture.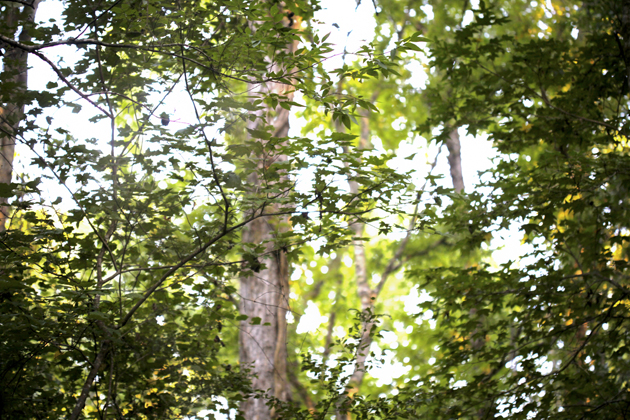 But, you know how when you're walking through the woods admiring the generically beautiful woodsiness of it all and then…. suddenly… you feel something like light fish wire across your face and realize you've walked through a woodspider's nest and all you can do is imagine it's huge gnarly body walking all over yours as you both scamper to be freed from one another as soon as possible?
I hate when that happens.
It looks just like this bucolic photo above.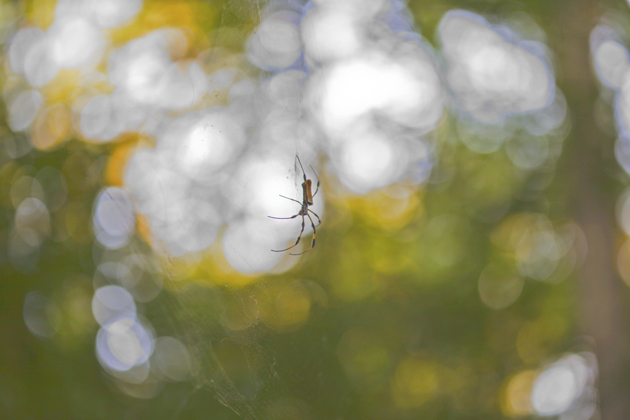 But what's really there is this.
Exact same view, different focus.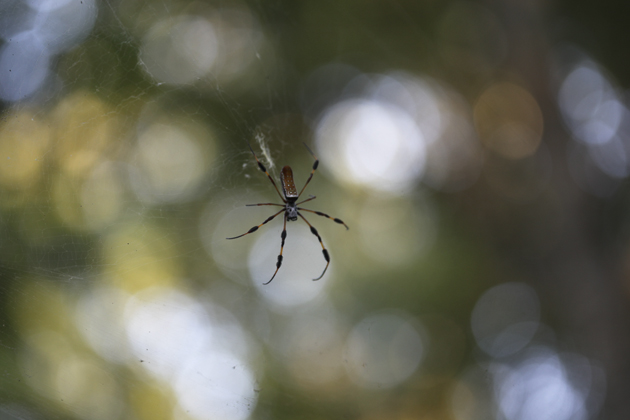 Ick.
Being 6'6″ I've walked through my share of woodspider's nests, and I just don't like it.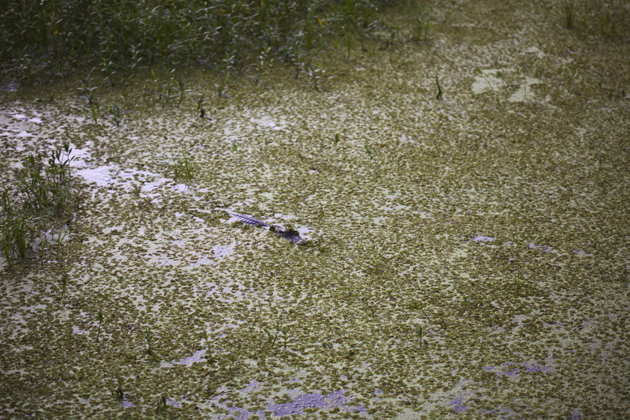 Here is a baby gator in the muck. Mama gator was nearby watching, with lots of other gator heads poking up amidst the algae. Sadly, National Geographic I'm not.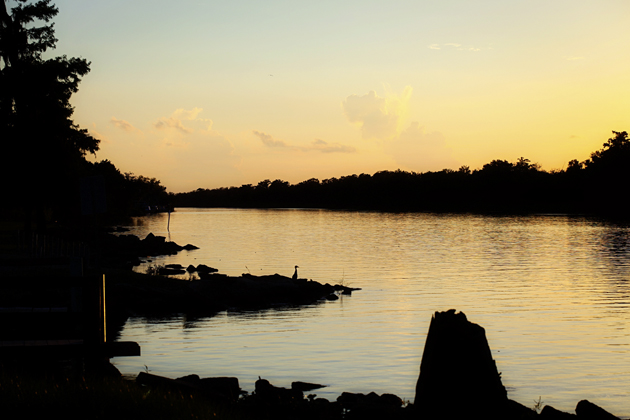 I felt like a pelican in the wilderness, a lonely bird upon a roof…
Still, it was a good side trip after a long day in the office.