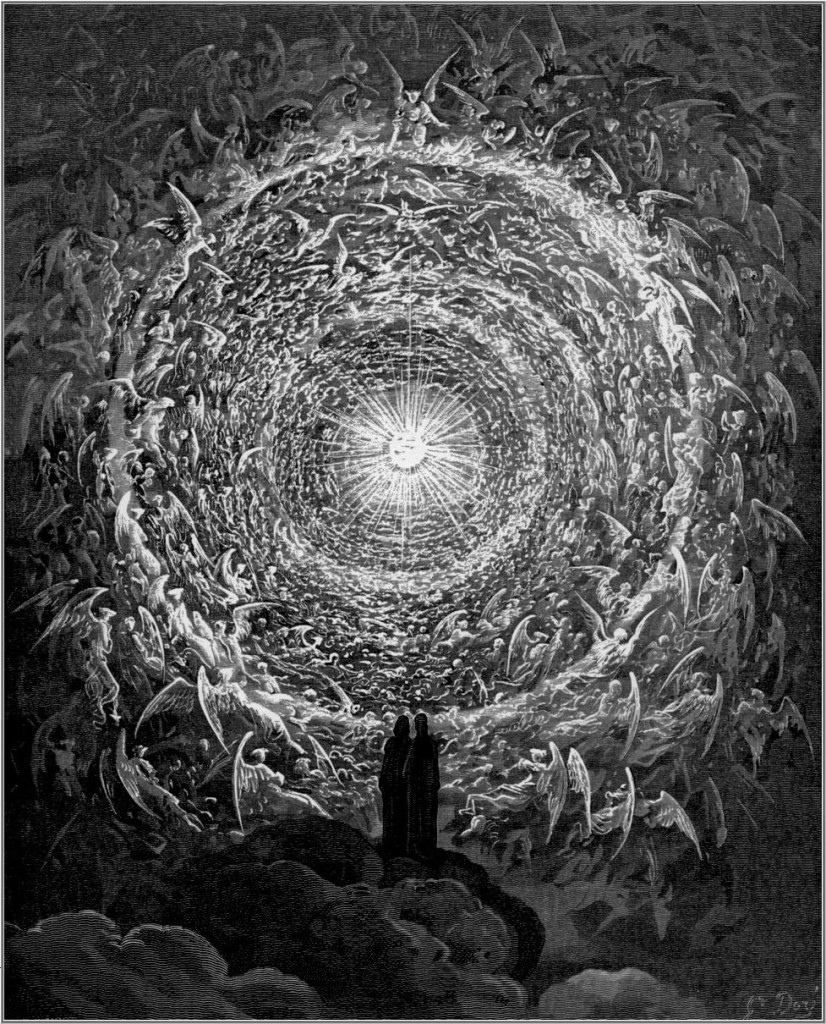 Gustave Doré achieved some commercial success in his lifetime with his artworks and illustrations.
Here is an engraving from Dante's Paradise. What an amazing and beautiful image of the heavenly host, the light shining in the darkness, paradise.
It's especially fitting with the Gospel tomorrow, on the Kingdom of Heaven being as a pearl of great price. How fitting that we should tend to Heaven as our number one concern.
Sometimes there's only time for one picture, one thought; length of days, and prayer, beckon.