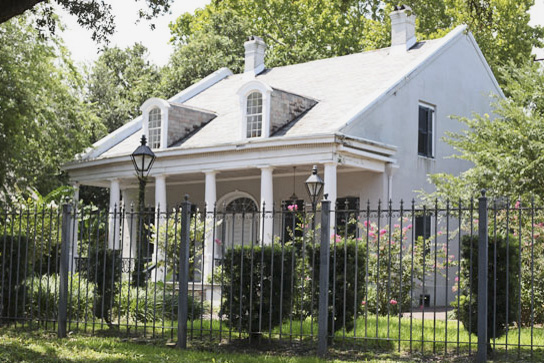 Last week on my 'day off', which is opposed to my 'alleged day off', which is what it's called when we're really busy, I took a drive downriver. Speaking of which, a lot of people get resentful when Priest's talk about their day off, and say thing like "I wish *I* had a day off!" And then they take the weekend off, or go on vacations with their family. Perhaps if everyone lived at work they would understand this bizarre phenomenon a bit more clearly. And speaking of which… well, let's not even talk about Priest's vacations.
I started this scenic tour around the French Quarter since I've driven the River Road from Baton Rouge to New Orleans, and along the river in New Orleans so many times I could do it in my sleep. (I wouldn't really do it in my sleep of course.) My plan was to drive along River Road to the south of New Orleans, until it ends.
I didn't feel like parking in the Quarter, so I snapped a shot of the Treme Mansion just outside the Quarter. People used to call it that, now it's the African American Museum.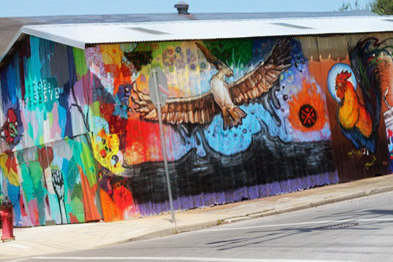 So you drive out from the Quarter along the river, and pass some interesting sights. The post-Katrina renaissance has brought our a lot of local color. Of course it very well may have been like this before Katrina, and I would never have known about it since I haven't driven this road since college days.
A big lesson I learned: get out of the car to take the photos. I know most photographers prefer to take photos in the morning or evening light since it's more interesting. But a day off's a day off and I can't be worried about that since who knows when I may pass this way again!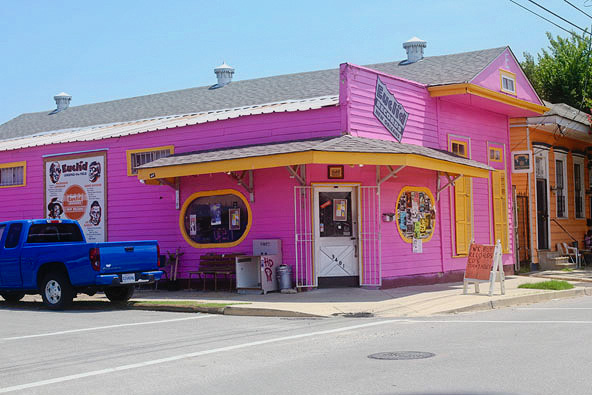 Speaking of color, this shocking pink store is just – shockingly colorful.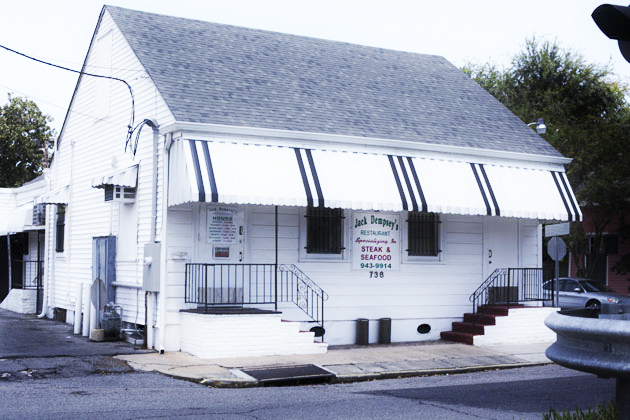 You have to turn onto Poland Avenue to navigate this drive successfully (or at all for that matter.) Ane right there is Jack Dempsey's. I've been meaning to dine there for about 30 years now. I pray that one day soon I will actually get around to actually having this fine culinary experience (there I go thinking about food again…)
Alright, well this has brought us up to the Industrial Canal, which has been made famous by such hurricanes as Betsy and Katrina. Right across the canal we encounter the remnants of Holy Cross High School, but we'll have to get to that a bit later.
I have things to do and places to go! More on this exciting adventure a but later…