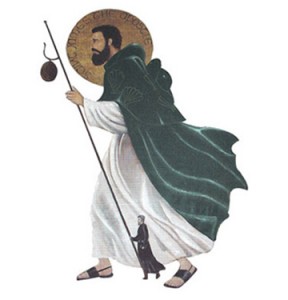 I found a great article on Cardinal Sean's Blog discussing the work of the St. James Society in South America.
Cardinal Sean also wrote a very informative and moving piece on the occasion of the 50th Anniversary of the Society of St. James.
In the summer of 2000 I spent two and a half months in Chimbote, Peru with Fr. Jack Davis who was then a member of the Society. My life changed, I realized how ignorant I had been about learning a new culture, and about how the Church works amidst the poor.
A few years later, my great friend Fr. Jimmy Jeanfreau joined the Society and served for 5 years, during which I visited him three times. Again I was very humbled by the work both of the Society and of my friend.
I've always maintained a somewhat quiet desire to be a member for 5 years, and recently had a conversation with our Bishop about the matter. To my great surprise, he said that he would support me in it, if that is what I would like to do. There's a ways to go in the discernment of that; but we'll see what the Lord will do.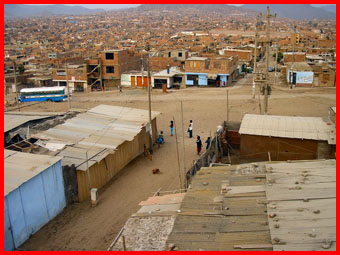 From Cardinal Sean's Blog was back in 2007:
The St. James Society, as it is commonly called, was formed 49 years ago by Cardinal Richard Cushing in response to the call of Pope John XXIII for priests and religious from North America to aid faithful of South America.

The archbishop of Boston is the titular head of the society, which will celebrate its 50th anniversary next year.

In those years, over 300 priests have served in the Andean countries of Peru, Bolivia, Ecuador through the Society. There are approximately 40 priests currently serving. Those who participate learn Spanish and incorporate themselves into the St. James Society with the commitment to serve for at least five years in Latin America. From the beginning, Cardinal Cushing envisioned this as an association of diocesan priests not only from Boston but from other parts of the English-speaking world. Today there are Americans, Irish, English, Scottish, an Australian and two Philippinos in the group.

Boston is, I believe, the single diocese with the most priests presently serving the Society in Latin America. However, by nationality, I think there are more Irish than Americans there at this point. It is interesting to note that many of the Irish there are actually priests of the Archdiocese of Boston, though they never served here. Cardinal Cushing ordained them for the archdiocese so that they could serve in the St. James Society.

We hope that in the future, more priests from the archdiocese will be able to participate in this mission. We are very glad that diocesan priests from other dioceses are joining because that makes it possible for the wonderful work of the St. James Society to continue.

The countries in which these priests serve have far too few priests to serve their large Catholic populations so the presence of these additional priests has made a significant impact. They have been particularly involved in some of the most difficult and the poorest areas of these nations. In fact, they have made a special effort to target their ministry to those areas.

Yet, the benefit of their work has not only been seen in Latin America. Many of the Boston priests who have served the Society in Latin America have returned to work with the Spanish-speaking Catholic community here in the archdiocese. That's the case with our recently ordained Bishop Robert Hennessey as well as many other priests.


…
The parishes in which these priests minister are huge by American standards. Many have a central church and then many chapels. One priests I met there, who is not part of the society but is from Westminster, England, told me that his parish consists of 150 chapels which he visits by mule. The rural parishes are like that: very large areas with many small communities of people who have no means of transportation.
…
It's definitely worth reading the entire blog entry.
And, one cannot help but note that Cardinal Sean's Blog is a photoblog. Perhaps I'm on the right track after all.
Back into the day, first — off to pray…