I don't know why I'm so intent on writing up this little road trip I took, but I am. The land has changed so much in the last few years, and actually seeing it surprised me.
(Here's a great site on Visiting St. Bernard Parish, which is a part of the drive I took. However, I followed the course of the river, and wasn't visiting St. Bernard per se. And here is a nola.com series on Louisiana coastal erosion.)
Because today is the Feast of the Assumption of Mary, and one of the first days of school, we're actually on the busy side of things.
But let's just get through this exercise, and then we can get on with all of the other very important things about which I blog.
Because you see, this actually does have a point. But we're getting bogged down in … well. Chalmette.
I'm sorry Chalmette, it's nothing personal. It's just, you were a throughway in my ultimate quest to reach the end of the road. My pictures of you are bland, unimaginative and lifeless and don't do you justice. I know. And, if you watch the video referenced from the US Parks website which discusses the amount of water and damage the Chalmette Battlefield suffered in Katrina, the announcer keeps pronouncing Chalmette (which sounds pretty much how it looks,) as… 'Shallmay'.
Shallmay, just to the south of New Orleans.
Shall we go to Shallmay?
May we stay in Shallmay?
Let us be off to Shall-May ….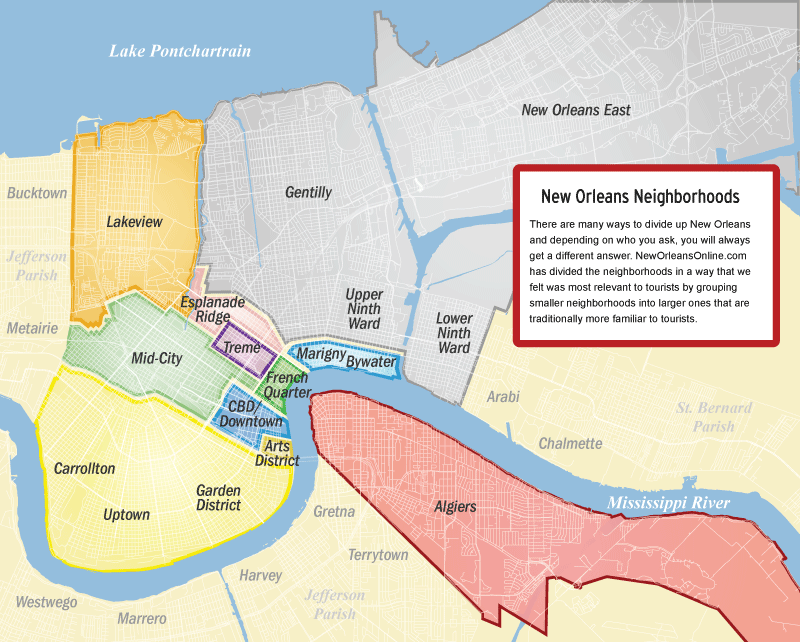 So far we've driven through the Marigny, Bywater and the Lower 9th Ward. And Arabi, too.
Chalmette Battlefield, Cemetery (by Debora Rubi) from Our National Parks on Vimeo.
Here is the video where the poor parks spokesperson keeps referring to Chalmette as Shallmay. I feel sorry for her.
The Beauregard House is a main attraction at the battlefield, and generations of New Orleans schoolchildren and scouts visit it and learn about it regularly. It's a part of the Jean Lafitte National Park system.
I especially admire the cool lyres which form the lightening rods.
You've probably been able to parse out that the battlefield is not a highlight of most visits to the New Orleans area, on most days. It does have it's moments. But the blazing hot, steamy, torpid afternoon I visited was not one of them.
The Beauregard House has its moments…
The three feet of water during Katrina have been cleaned up nicely.
When I was a child, you would visit here and there would be women in ante-bellum dresses greeting you at the doorways and telling you all about the place. I thought they were a little strange when I was a kid, and didn't really want to talk with the ladies.
At some point in your life, you have to go to Rocky and Carlo's. You just have to. And bring a healthy appetite. Just go. Do it! You just have to; it's fun.
"De La Ronde Ruins. The remains of what was once the finest mansion in the Chalmette vicinity. The British used it as a hospital in 1814—15."
From the Visit St. Bernard site, which explains the Battle of New Orleans and the pivotal role this location played in it.
And then it's off to continue down the river, under this memorable spread of oaks, as you leave behind the wondrous land of Shall-May, and continue on to road's end.
To be continued…