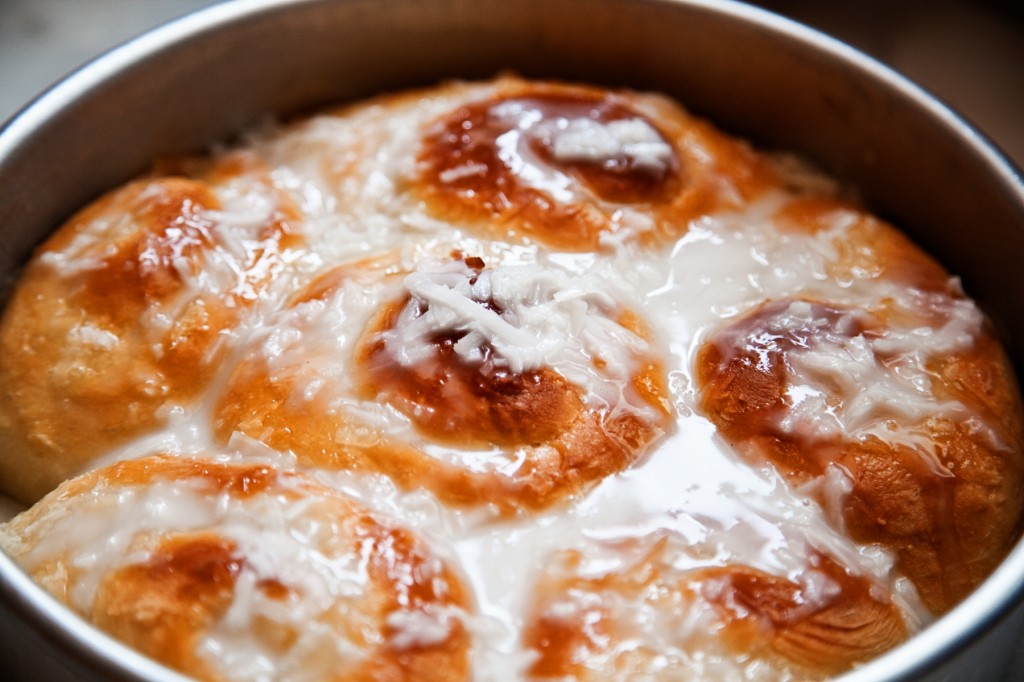 I love weekends. They're on the long side with the work of the Church going on in full force at the beginning of the week every Sunday. But, they also offer a lot time to reflect and consider life.
And, every now and again there's time to experiment with these coconut rolls that have been just begging to be made. This is the closest I've come to date; it's almost where they need to be. Still these are great and someone asked me to fix 100 of them for a large party later this year. (I said no.)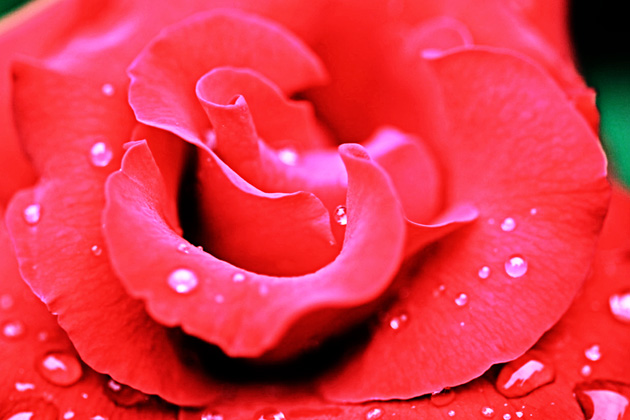 And the weekend is a great time to practice close-ups of roses. I realize, one day I'll look back at this and laugh, and wonder how I could have ever posted it. But for now, I'm thrilled with it. It's a baby step in the right direction.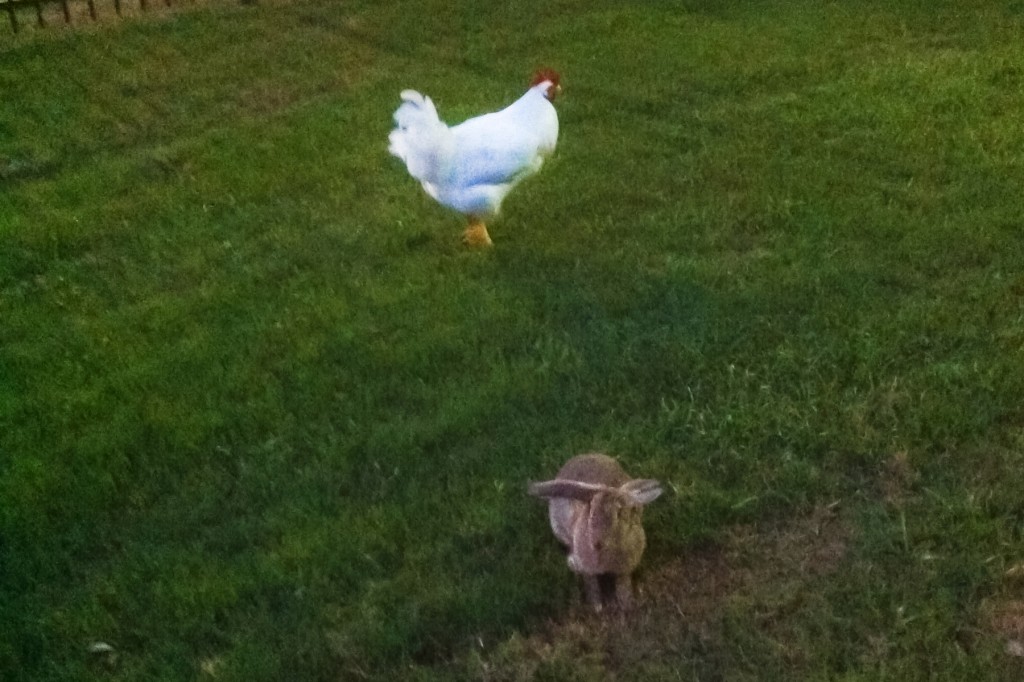 And the weekend is a time to take long walks. Feral chickens are all over the New Orleans area, and the park nearby has feral chickens aplenty. Here's one with a local rabbit. The rabbit was sitting there minding his own business, and the chicken went over and pecked him on the head. Then they both stood there like this and looked at me taking their picture.
I think the heat gets to everything down here, including these critters. Walking around, or just staying outside for more than ten minutes, it's easy to feel like a cypress tree standing serenely in the swamp, basking in the extravagant humidity. And the humidity here is very extravagant right now.
So much work to be done for the Lord; God grant us length of days to glorify you, and to bring honor to your holy name.