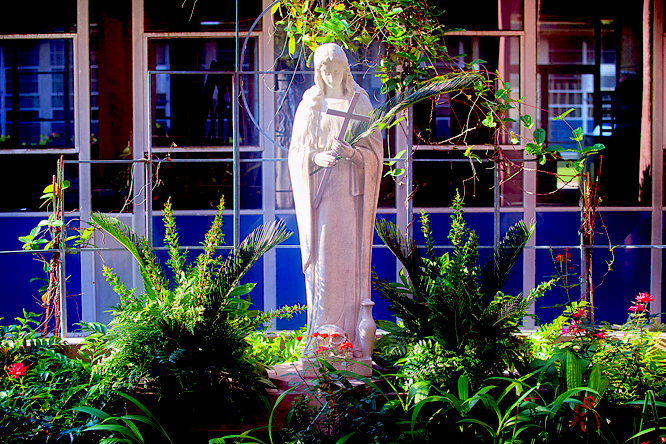 This is our statue of St. Mary Magdalen, from this Palm Sunday.
It's a beautiful statue, but the backdrop could use some work, because the cafeteria doesn't really make for a very scenic panorama in the background here.
So, we're working on that.
We considered bulldozing the cafeteria and installing a hardwood forest and a pond, but… you know how it is, change can be so difficult, and that's a pretty big change. So we switched to plan B, which is maybe a nice cloth backdrop for Easter.
We'll see what comes of this!
Splash, out.
I always love visiting Holy Hill. 
This year after the Holy Thursday Mass of the Lord's Supper, there was a huge fire out the window.   Come to find out it was a planned fire to help the fields.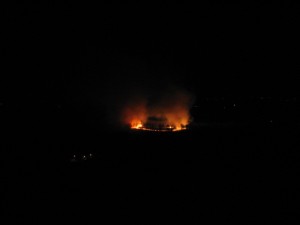 It's an imposing facade, and the National Shrine of Our Lady Help of Christians.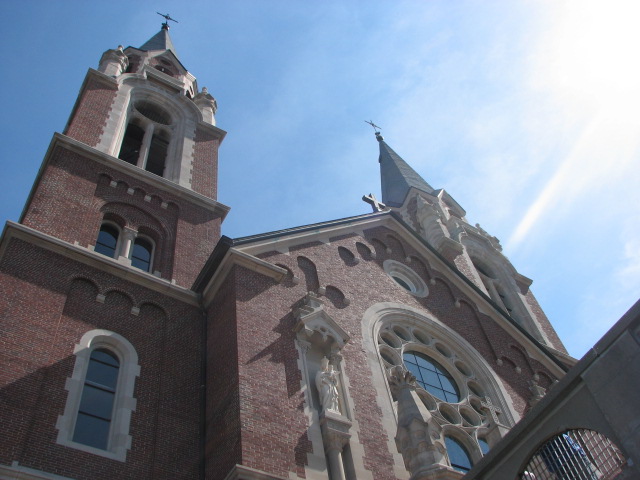 On Easter Sunday, lots of car blessings going around…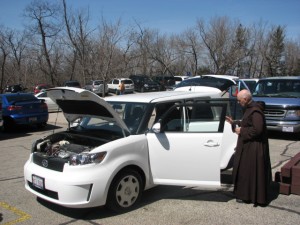 And the crowds flowed freely….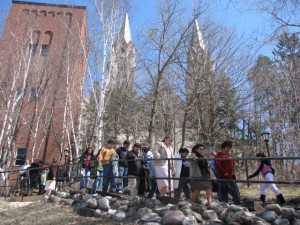 It' a big place…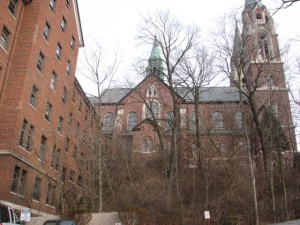 And it's a wonderful place to pray.