Yesterday was the Sixth Anniversary of Katrina, and it's a sign of great improvement that I didn't get around to posting about it until well, until today.
But, I've never gotten around to doing anything with these photos, so I decided to start posting them here. I know you'll love them!
Er.. Hello? Helllooo…?
They'll make it into a separate page, because why be maudlin? But it's definitely a part of my early Priesthood, and a part of history. And I have things to say about that experience.
I have things to say about a lot of things that have happened along the way, as a matter of fact. Just you wait, I'm telling you.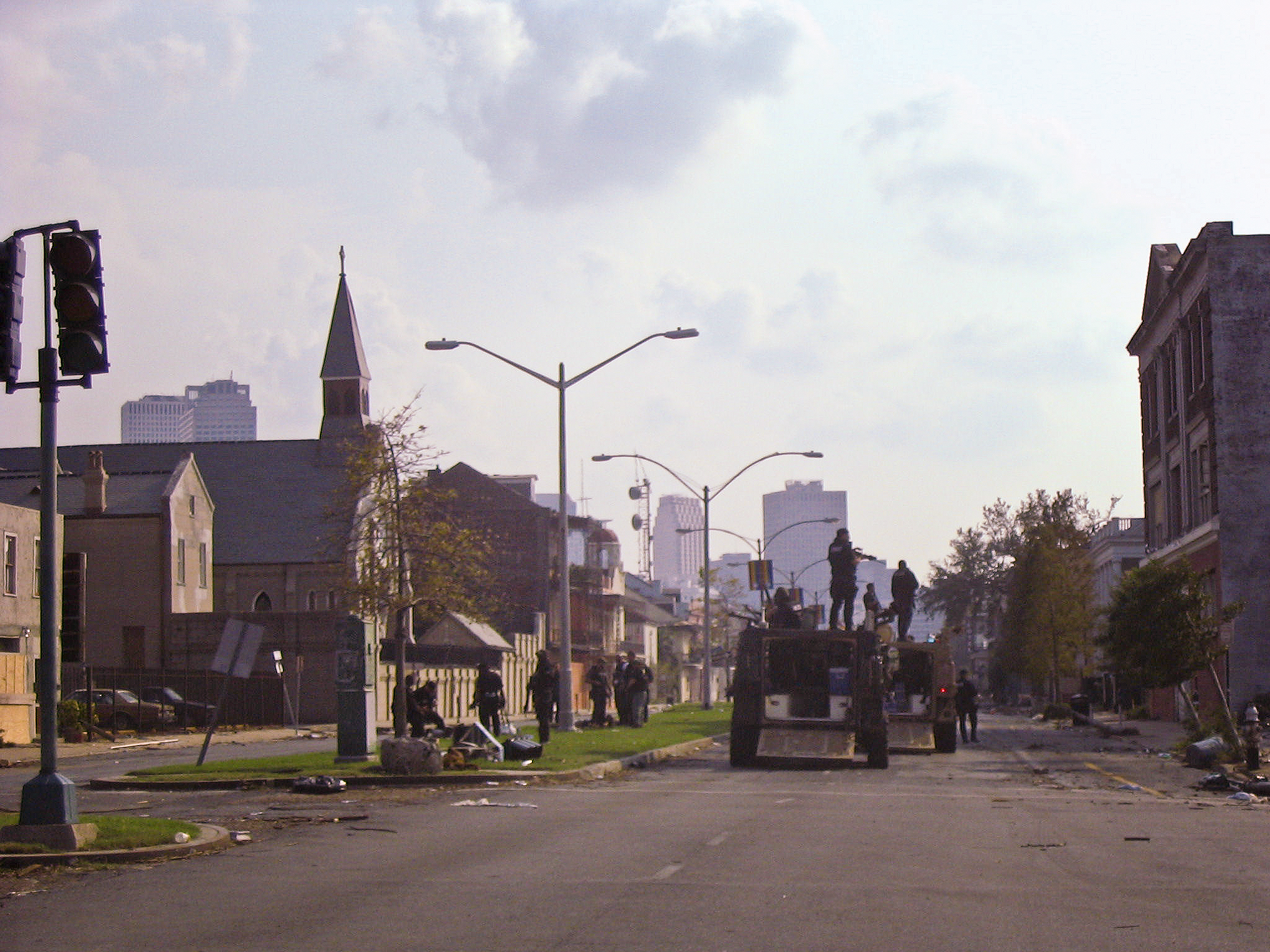 These were kid of regular sights, roaming the streets with reporters one afternoon while the city was shut down. It was a strange place to be.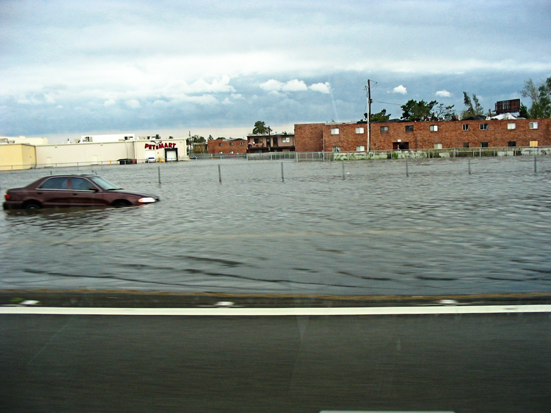 This is Broussard water on the afternoon of the storm. It's named after the Jefferson Parish president, who's decision to order the emergency workers to evacuate resulted in a lot of flooding. It was a tough decision, and obviously it was highly unpopular.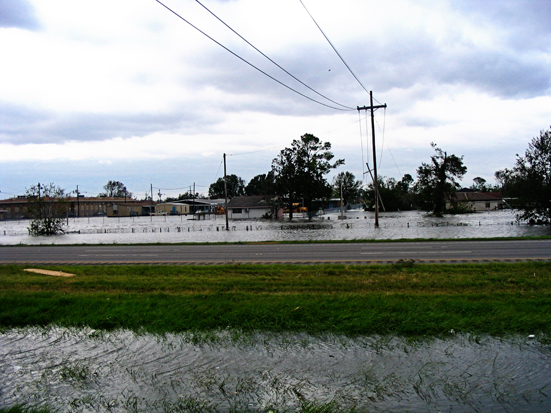 Lots of pictures of water from the afternoon of the storm. Phones were out. Power was out.
I got in touch with friends later in Minnesota and in Oregon. (You couldn't call local for weeks.)
"Look like it wasn't that bad!" They each said.
"Wasn't bad?! It's terrible!" I cried in bleak despair, ensconced in the stifling, darkened,powerless, heat filled atmosphere of my parent's home.
They didn't really believe me until the news finally broke; and since I missed all the coverage I'm not quite sure what the news said.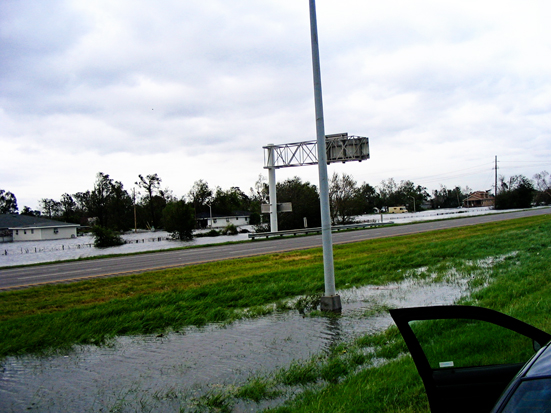 Lots of water. Maybe I'll just post these every anniversary and eventually get through them.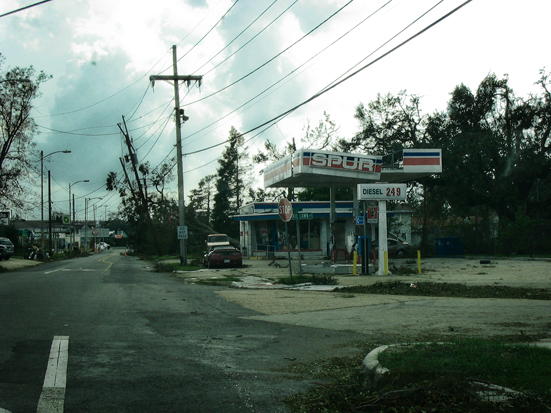 Hmmm, think I'm running low on gas.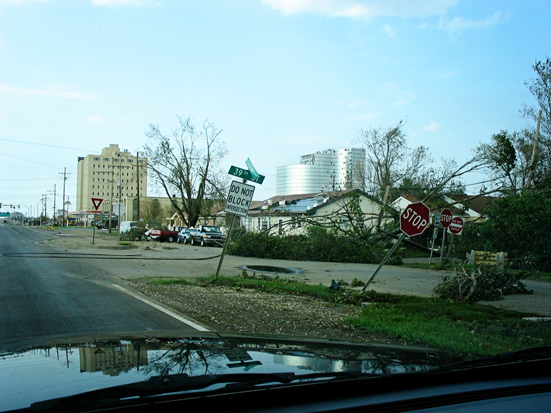 Not going to find much of anything around here for awhile.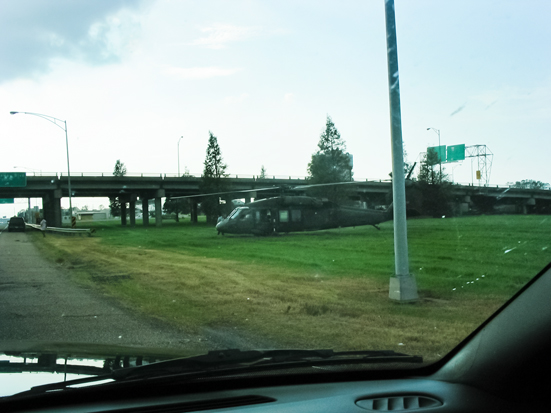 Later, my framed portrait of Padre Pio, hanging on the wall in my office, started talking to me on and off and giving me directions on how best to help out everyone. Thank goodness for his immense faith and composure under duress. It was an awesome help. He never talked while anyone else was around though, kinda strange that one.
(That's a joke by the way.)
(He would talk all the time when people were in my office.)
God bless all those who died in the storm, including my dad. May they rest in peace, and may all who suffered continue on in strength and in peace.